Come travel with us !
We will be happy to guide you through Africa to discovery the wide open spaces, its nature, its spectacular parks, the amazing wildlife, the warm smile of the African people, the scents and breath-taking sunsets…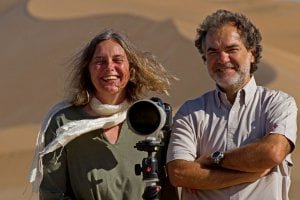 Africa Naturfoto satisfies the ever growing demand for specialized and custom safaris for those who travel Africa to see its amazing wildlife, its prestine wilderness, spectacular landscapes, and for amateur and professional photographers all this with specialized guides. Each safari will become a life experience that will remain in your heart forever.
Africa Naturfoto will help you create your dream African safari, tailoring the tour based on your needs and your time and guaranteeing safety and smoothness.
Safaris can be arranged with multiple solutions: customized tours, photographic safari, private and family safari, honeymoons, classic safaris and self-drives. Accommodations can be arranged at various lodges, tented camps, hotels, guesthouses, camping, or a combination of both: camping and lodge. The choice for the best vehicle suited for the trip is made based on the trip itself, the itinerary and the number of participants (minimum 2 participants).
 Africa Naturfoto organizes tours to Botswana, Namibia, Zambia and Zimbabwe. The destination that you chose will become a lifetime experience, an adventure rich in emotions, and your stay in Africa will be an unforgettable experience. A true African adventure available to all.
How to book:
* Contacts us to get a quotation for the tour that you are interested in.
*Once all your questions regarding the details of the tour have been answered and you are satisfied, we can proceed to confirm the tour.
Contact us
In case you do not receive a reply to your request, we kindly ask that you write to us again.
As of 1995, our headquarters are in Namibia and our business is duly registered with the Namibia Tourist Board in Windhoek, Namibia.
We are members of the following organization: